The world of new business is vast, with entrepreneurs entering the market all the time. Every year, an increasing amount of people look to start their own business.
In 2019, 3.48 million people in the US submitted new business start-up applications. But how many of them actually succeed? According to the Bureau of Labor Statistics, 20% of small business will fail in their first year. So how do new business owners make sure that their business doesn't fall into that failure percentage? Easy – self-storage.
The New Business Startup You Shouldn't Overlook
Self-storage has proven to be a much easier and profitable start-up business, with a whopping 92% success rate! Owning and operating a self-storage facility is fairly straightforward and doesn't require a ton of previous experience. Plus, independent operators own 75% of the self-storage business market. So, let's dive into some of the reasons why investing in self-storage is the best choice for first time business owners.
Money Matters - Small Business Loans Help
One of the best perks of investing in a storage facility is that, unlike other real estate ventures, there is significantly less initial capital involved. Why is this? Due to the enormous success rates, lenders tend to look favorably on storage as a start-up. Of course, lenders will review things like the value of the real estate, the market, credit profiles and other determining factors to make a decision, however there is generally not a lot of push-back from the lender because most lenders consider a self-storage loan to be low risk.
Self-storage units are less costly to build from the ground up, typically costing $200,000 to $500,000 for a small to mid-sized facility. Because of this, there are a couple of different financing options for those looking to build a new self-storage facility. Conventional bank loans, SBA (Small Business Association) loans, particularly the SBA 7a and the SBA 504, are all favorable options for new owners.
The SBA made its services inclusive to self-storage back in 2010, and have since become the leading loan of choice for new storage facilities, primarily because it allows owners to remain independent. Both of these SBA loans only require a down payment of 10%, with the option to pay more if you choose, while conventional bank loans can run as low as a 25% down payment.
The only difficulty in securing financing for your facility may come if the surrounding market is not in good shape. Some lenders look hard at overbuilding and generally want to avoid it. To bypass this, make sure you complete a market study that showcases the population and the current storage market in the area. Once this is complete, you can present it to your lender which greatly helps facilitate the loan approval process.
Self-Storage Demand Keeps Growing
Generally speaking, people have a lot of stuff with limited space to keep it. In fact, the Self Storage Association (SSA) states that 85 million people rent storage in the US. If they want to avoid being featured on an episode of Hoarders, most people do turn to self storage facilities to keep their excess belongings safe. This is where it becomes important to understand your demographic. Some of the most common folks that are looking into storage include military families, college students, and families who are downsizing or moving to a new home. The latest Census data shows us that 15.3 million households move to a new location each year, so those households are bound to have some overflow of stuff that they just don't have room for.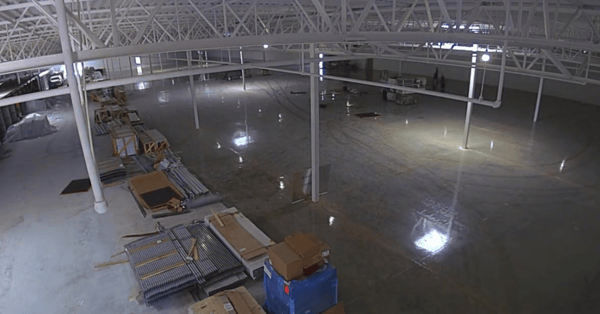 Self storage has proven to be a lucrative business that can satisfy people across generations. Baby boomers make up 21.19% of the US population, so it's important to keep them in mind, as these baby boomers are the ones who typically end up downsizing quite frequently. In relation to that, Gen Z, aka those crazy college kids, make up 20.46% of the population. A lot of new storage facility owners don't consider college kids as potential tenants, but they're actually good candidates - we all know you can't fit much into a dorm room.
Demand for storage is really driven by economic growth, average household income and size, and population growth. This is great for new business owners who are looking to get into self storage because the world keeps growing and as population continues to increase, so does the demand for storage.
Do You Want Your New Business to Succeed?
If you're still questioning why, as a new business owner, you should consider self-storage, let me pitch you the homerun. By the end of 2019, the annual industry revenue was $39.5 billion, with the national average occupancy at 92%. The industry is profitable, on average showing a profit margin of 41%. You can customize your new storage facility to cater to your market, whether it's a traditional single-story drive-up facility, a multistory climate controlled facility, or a combination of the two. Most facilities can still make a profit even at 60-70% occupancy, so if it's slow going at first, you'll still come out on top. Self-storage is a great opportunity for first time business owners. It has proven to be a lucrative business model time and time again, so make sure you don't count it out when considering your new startup opportunity.