Let's start with a question: What comes to mind when you hear the words "smart building?" We'll give you a minute to think about that one.
So, what did you come up with? You may have thought of features such as smart locks, remote gate access and even remote climate control. Those are absolutely correct and are all very important features in an increasingly "smart" world. But building smart is so much more. It's not just about installing the latest technology to help your self-storage facility now. It's also about preparing your facility for the future – a future where smart features aren't simply unique and convenient upgrades; they are expected and necessary for a successful facility. The future is now, so whether your facility is big or small, or located in a rural or metropolitan community, building smart requires a smart approach.
WHAT EXACTLY IS "SMART BUILDING?"
Smart building combines infrastructure strategy with the newest technological innovations to create a self-storage experience that is ideal for owner-operators as well as tenants. And that experience is meant for now, as well as the years to come.
Sure, this can sound intimidating at first, but building smart doesn't have to be a "one-size-fits-all" approach. There are a wide variety of scalable options, whether you're ready for a full development project, or you simply want to dip your toes into the smart world.
First, let's take a look at the three things that all intelligently designed smart self-storage facilities have:
THE STRATEGY IS IN THE DESIGN – the "smartest" of buildings are intentionally mapped, wired, constructed and outfitted with all sorts of custom tools that benefit both owners' and tenants' needs today. But here's the thing: they are also flexible for more upgrades tomorrow. This requires thoughtful and user-centered planning with the guidance of an expert development partner who can help select and implement the exact features and functionalities you want. That development team should also have in-house design and engineering experts that can handle the base building infrastructure for your desired features and future upgrades.


INTELLIGENT INFRASTRUCTURE IS KEY – high-performing smart buildings don't just happen – they are backed by a well-planned infrastructure. Truly smart building design requires owner-operators to carefully and thoughtfully map the building's cabling pathways and integrations, which allows for efficient installation and service, as well as better protection and accessibility.
Owner-operators who try to save a money by either DIY-ing their smart infrastructure or forgoing it completely may be in for an expensive and frustrating surprise. Let's say you don't have a well thought out cabling strategy and instead set up your systems with little planning. You may find that you won't be able to install a new smart feature down the road because it's incompatible with your patchwork infrastructure. The result is an unplanned, costly installation and infrastructure renovation. And that will disrupt tenants, impact security and hurt your facility's reputation. It's always wise to plan ahead and prioritize your smart infrastructure first.
SMART AUTOMATION IS… SMART – the latest technology and features of a smart building make the lives of both owner-operators and tenants much easier. Today, many operators desire features such as smart thermostats and access control technologies to manage and monitor their buildings and operations easily and remotely. Access Control Technologies

is the perfect partner when it comes to solutions such as security camera surveillance design and installation, alarm installation, custom gate manufacturing, access control system design and installation and much more.
Meanwhile, today's tenants are looking for the convenience found in features such as smart locks, gates and keypads and easy-to-use roll-up doors. All of these features don't just offer greater convenience, but also increased peace of mind. Here's a fun fact: self-storage operators report significantly fewer break-in claims on smart units using the latest smart locking solutions, compared to traditional units. At the top of the list of smart solutions is the Nokē Smart Entry system, a revolutionary Bluetooth electronic lock and total access control system that allows customers to easily access their self-storage facility and their unit from their smart device. It's a revolutionary solution that will change the way owner-operators think about protecting their investment while also making customers' lives easier.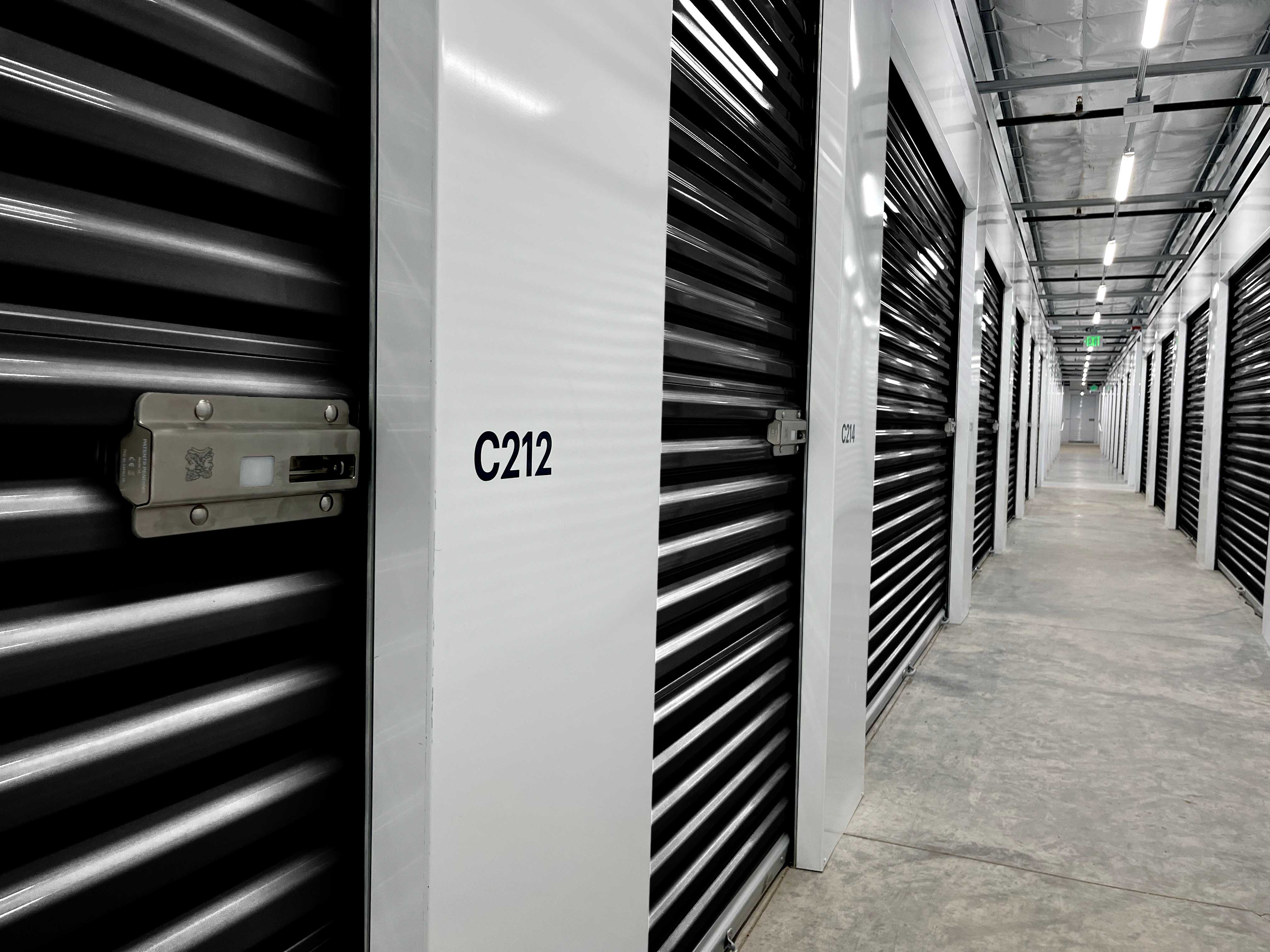 5 WAYS TO MAKE YOUR SMART SELF-STORAGE DREAMS A REALITY
Now you know exactly what goes into building smart, but with so many options and requirements it can still feel a bit daunting. Whatever type of smart facility you would like, the key is to get advice from professionals who understand smart self-storage. A top-quality, single source team like the experts at BETCO is an ideal solution. They can confidently guide you through the entire process, helping you realize your own dream smart building or facility.
Here are 5 ways (we would say 5 "keys," but since we're talking smart, keys don't really apply) to help any owner-operator put that newfound knowledge to use and create their ideal smart solution.
START WITH AN INF

ORMED VISION. It all begins with a thorough, thoughtful and flexible design. Sure, it's tempting to cut a corner here and there to be able to open your doors sooner. But trust us, rushed or poorly planned wiring, cabling and integrations pretty much guarantee costly headaches in the future. Instead, create a strategic plan for your ideal smart self-storage environment, collaborating with a team of builders with deep smart storage experience. Together you can look at the big picture and carefully orchestrate construction details, ensuring development will be efficient, on budget and on time – the first time.


CREATE YOUR IDEAL OWNER-OPERATOR AND TENANT EXPERIENCE. If you look at any successful smart self-storage facility, you'll find they all have one thing in common: they offer a seamless experience for both owner-operators and tenants alike. And that's no coincidence. To design the ideal experience, thorough market and feasibility studies are used to evaluate the building's use cases and needs. Those studies will provide the valuable insights needed to create that dream smart environment. And remember, building with your users in mind makes their lives easier, which in turn increases your profits – a true win-win if there ever was one.


BE FLEXIBLE. One-size-fits-all is great for baseball hats, watches and maybe capes if that's your thing. But when it comes to smart self-storage facility development, one-size-fits-all definitely does not work. A variety of scalable options are key if you aren't ready for a full development project.



The first step is to consider your infrastructure. A sound, intelligently designed framework allows you the freedom to try any technological feature or scope you desire. Your development team should be able to help you find and create that perfect dream smart environment, even if it means scaling down a bit. For example, you might consider a phased conversion, meaning the infrastructure is built first, followed by "smart wings" over time.





No matter the size or approach, smart buildings offer the ultimate in opportunity. Opportunity for tenants to have the convenience they will rave about, and opportunity for owner-operators to grow revenue through these premium units, helping to justify a larger-scale smart renovation.




DON'T WAIT. Studies have shown

that younger generations will pay a premium for self-storage convenience. Whether custom-sized units, smartphone access or 24/7 remote support, let's face it, a convenient experience like this feels easier, safer and more valuable. And as those youthful tenants age (as we all do,) those smart self-storage perks will no longer be premium luxuries – they will be expected. Regardless of your market, demographics or current capacity, it's incredibly important to start thinking about your smart building strategy today to ensure viability tomorrow.




ASSEMBLE A DREAM TEAM. Behind every thriving smart self-storage environment is a dream team. Not THE dream team

of course, but a group of experts carefully planning and choreographing a facility's design, construction and growth. Here are some important things your dream team should have in their arsenal:
An easy, one-stop development approach

Expert strategists with design, engineering and in-house fabrication experience to plan your ideal, custom smart environment

Proven planning, installation and site-wide technology maintenance experts to help you complete and oversee smart upgrades

Technical expertise in all self-storage systems, designs and footprints, allowing flexibility for multi-company development teams

An in-house network easily connecting you to industry-leading smart features and innovations

A state-of-the-art, in-house training facility featuring a smart environment

A track record of successful partnerships with and installations for organizations of all types, including real estate investment trusts (REITs)

Decades of innovation and results to ensure smart building planning, construction and installation are seamless and future-focused

A commitment to partnership and growth, helping your smart building thrive today and grow tomorrow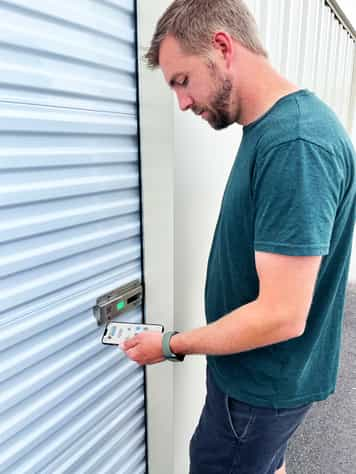 YOU HAVE THE BLUEPRINT, NOW MAKE IT A REALITY
Strategic smart building is a no-brainer as far as being a sound investment for owner-operators in the short-term as well as the future. It offers the ideal convenient, secure and innovative experience tenants value (and pay more for) today. As self-storage demographics and preferences continue to shift, building smart also protects your facility's performance tomorrow.
Possibly the greatest benefit to an owner-operator of building smart is peace of mind. You'll enjoy a more secure facility outfitted with state-of-the-art features that are functional, integrated and expandable. This in turn saves money and time, and offers a premium rental experience to tenants, which helps your ROI. Well-designed smart buildings generally can achieve payback in several years. Even better, most smart self-storage owner-operators can expect revenue increases from the premium offering.
And don't forget the power of a satisfied customer. A tenant's positive smart experience increases loyalty and satisfaction, which in turn leads to positive word of mouth, which in turn leads to your competitive advantage.
It's pretty clear where the future of self-storage is headed, so it's wiser than ever to think about tomorrow while at the same time improving and advancing your business today. Smart building can help create a self-storage experience that benefits owner-operators as well as tenants, enhancing the experience for everyone and assuring you'll be leading the way for years to come. Contact the smart self-storage experts at BETCO who will be right there with you, every step of the way.